---
THE CHALLENGE OF PRESERVING PAPER FILMS
Paper film's handcrafted nature creates substantial irregularities that make automated scanning particularly challenging. Most attempts at preserving these films rely on photographing the film frame by frame which is both time consuming and prone to errors. We created a solution that scans a film relatively quickly and then uses software to align and stabilize the films.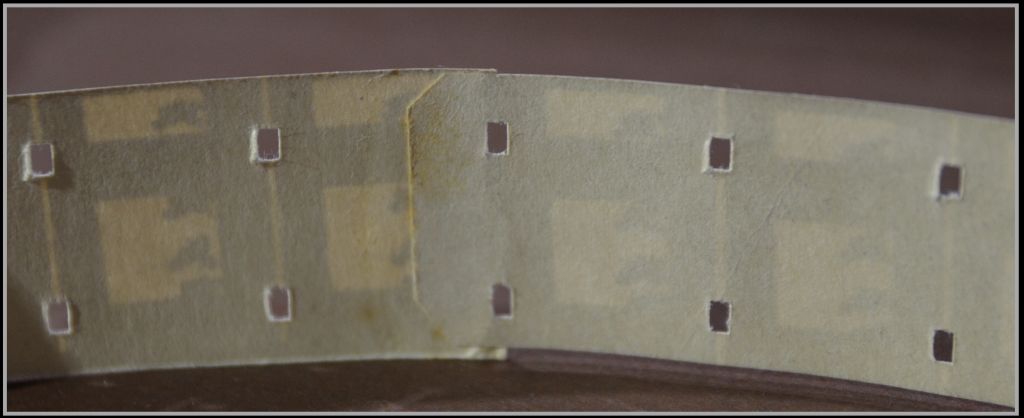 Most film scanners assume an almost perfectly uniform film with fixed perforations running on the side of the film and a fixed frame size. Paper films, however, have perforations inside the film frame and the paper strips were glued together by hand every few feet resulting in varying frame sizes. Moreover, perforations often "float" above or below the frame line.
---
ENTER KYŌRINRIN
Our solution for scanning paper films involves both hardware and software. We created a scanner nicknamed きょうりんりん – Kyōrinrin, a Japanese Yokai (spirit) who protects lost or forgotten papers and scrolls.

Kyōrinrin had several design directives. Beyond being relatively small and light (to transport to Japan), the scanner needed to be exceedingly gentle on the films. Thus, Mechanical Engineers Nate Siegel and Alina Arko designed Kyōrinrin to use minimum touch points to move the films through the scanner. Moreover the film moves through light tension rather than relying on the perforations since those were unevenly spaced and often worn.
The scanner utilizes a Blackmagic 6K cinema camera to capture the paper film in motion using a high frame rate (60fps) and shutter speed (1/480th). This ensures a large image capture area, no motion blur, and a high dynamic range of color data. Finally, the camera uses a 14mm wide angle macro lens so that the camera can be close to the film but also has razor sharp focus.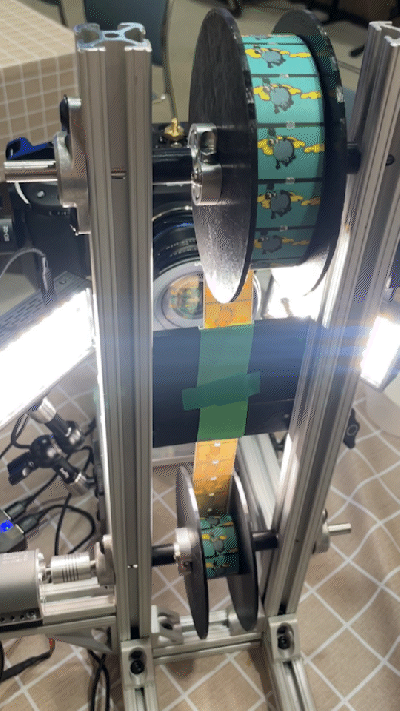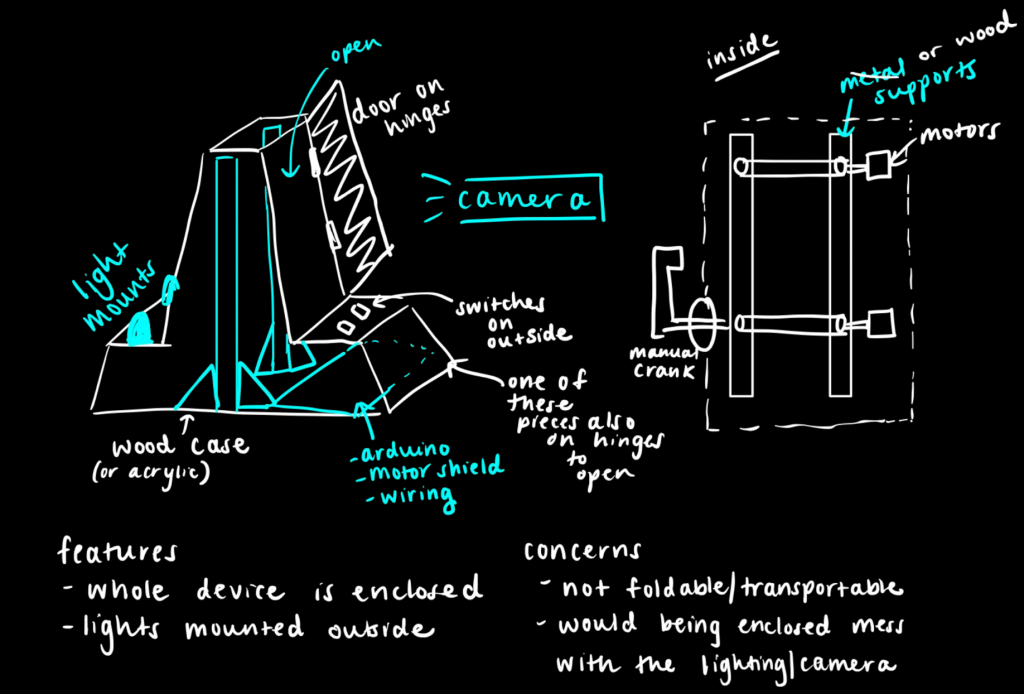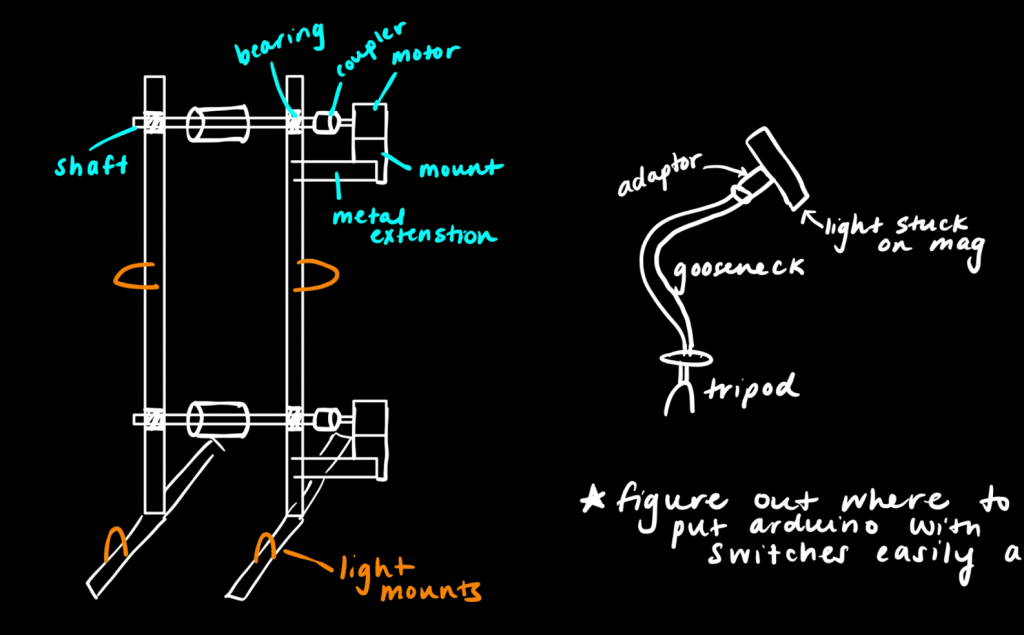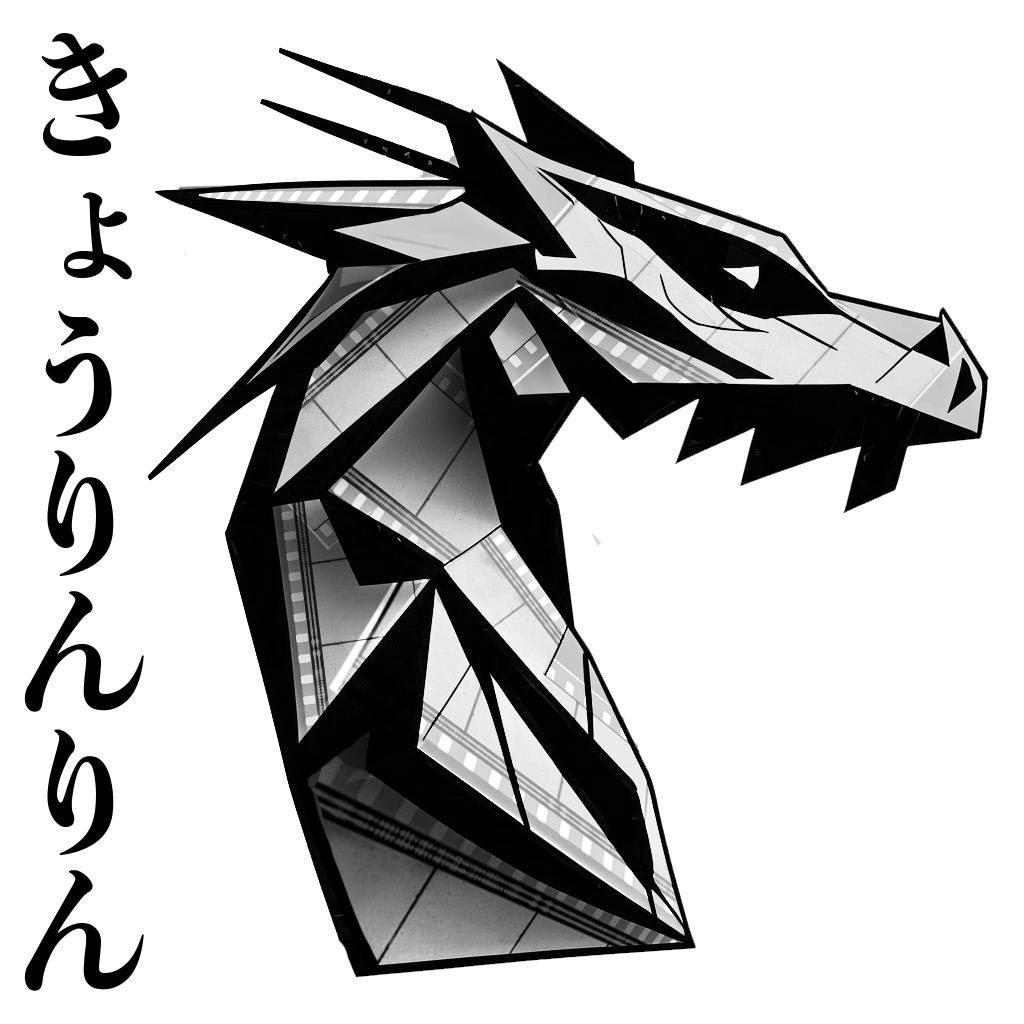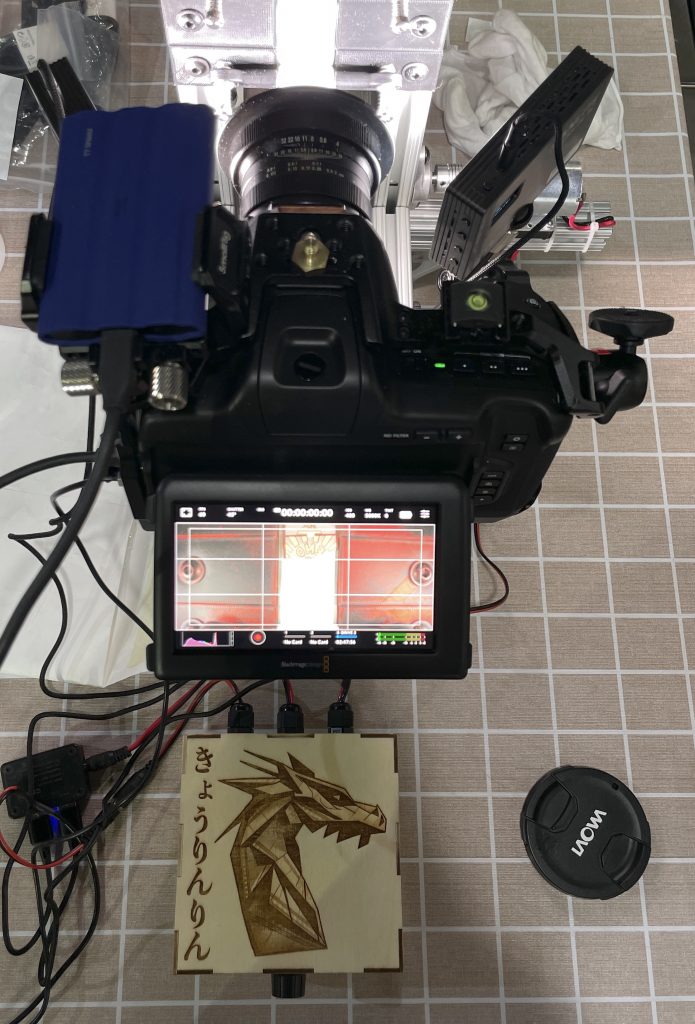 ---
Once captured, the raw film in motion (below, left) needs transforming back into a watchable film (below, right). To do this, computer scientists Joshua Stough and Yuhan Chen coded custom software to recognize and select aligned frames (below, center). This process overcame the inconsistencies in paper films' frame size and floating perforations. We then stitch the aligned frames together and stabilize the resulting film.